Job Information
HR Officer
NGO Information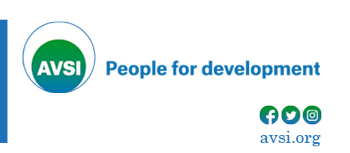 Contact Email
iraq@avsi.org
Job Information
Contract Duration
7 Months
Requirements
Minimum Education
Bachelor Degree
Degree Title
Human Ressources
Minimum Experience
3 Year
Job Status
Published Date
2022-01-12
Location
[Erbil,Iraq ]
Description
Main Objective
The Human Resource Officer is responsible for providing support in the various human resource functions, which include recruitment, staffing, training and development, performance monitoring and employee counseling.
MAIN RESPONSABILITIES
Provide support to supervisors and staff to develop the skills and capabilities of staff
Ensure job descriptions that are in place, are accurate.
Participate in conducting staff performance evaluations in line with AVSI approach and Procedures.
Identify training and development opportunities.
Follow up and keep record of employees Trainings.
Provide assistance in developing human resource plans, and team Building activities.
Provide staff orientations.
Monitor staff performance and attendance activities.
Monitor Monthly attendance.
Investigate and understand causes for staff regular absences
Establish an employee relation Procedure
Report on a regular Basis about the HR Management in AVSI Field offices
Coordinate staff recruitment and selection process
Provide regular updates and feedback on ongoing recruitments.
Be actively involved in the recruitment process.
Short list the applicant for Operation Vacancies and keep record.
Conduct reference checks on possible candidates
Conduct exit interviews.
Organize and manage the staff orientation for new employees.
Provide counseling on policies and procedures.
Payroll:
Update employee Information on the system.

Keep record of employees Benefits.
REPORTING TO: DCR 
EXPERIENCE REQUIREMENTS
Familiar with the Iraqi Labor Law and local labor legislation.
Familiar with writing job descriptions procedure
Familiar performance review methods and techniques.
Familiar with staff training, development and recognition.
effective written communications skills including the ability to prepare reports, proposals, policies and procedures.
Qualifications & Preferred Skills
OTHER REQUIREMENTS
Proven experience as HR officer, administrator or other HR position.
Excellent written and verbal communication skills in Kurdish, English and Arabic language.
Knowledge of HR functions (pay & benefits, recruitment, training development etc.)
Proficient in MS Office; knowledge of HRMS is a plus.
Outstanding organizational and time-management abilities.
Excellent communication and interpersonal skills
Problem-solving and decision-making aptitude
Strong ethics and reliability
How To Apply
AVSI is committed to diversity and inclusion within its workforce and encourages qualified female and male candidates from all national, religious and ethnic backgrounds, to apply.
How to Apply (Application Process):
Interested candidates are required to send CV and cover letter to iraq@avsi.org by 04-02-2022. Interviews will be conducted on a rolling basis, and based on urgency, AVSI may fill the position prior to the closing date. Please mention your name and job position in the subject of your email. Only short-listed candidates will be contacted.