Job Information
Health Promoter
NGO Information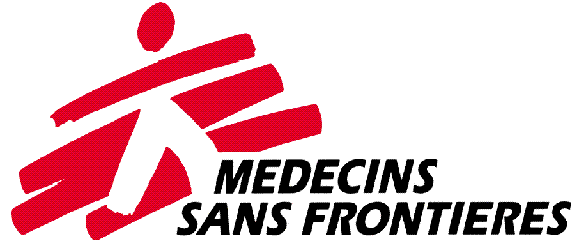 Job Information
Nationality
Not Applicable
Requirements
Minimum Education
Diploma (Two Years)
Degree Title
social science, social communication
Minimum Experience
1 Year (experience in teaching or social work, community mobilization)
Job Status
Published Date
2022-09-22
Location
[Telafar,Iraq ]
Description
Médecins Sans Frontières (MSF) is an international, humanitarian, non-governmental organisation providing assistance to people in need as a result of natural and man-made disasters, irrespective of race, religion, ideology or politics.
We are seeking to employ a candidate for the following position:
Health Promoter
Place of work: Talafar General Hospital
Deadline for application: 07/10/2022
Main purpose of the job:
 Implement Health Promotion/IEC (Information, Education, Communication) activities with patients and local population to raise their knowledge and skills on relevant medical topics.
Accountabilities:
Inform patients and communities about MSF and services it provides.
According to medical priorities, deliver information to the patients and community on specific health topics
Implement activities of health education and awareness (sessions in schools, churches, community), under the indications and supervision of the HP Supervisor.
Under the guide of HP Supervisor, assess the impact of activities (with questions, verifications and behaviors observations), and report problems, success and constraints to him/her.
Collect all type of information related to specific health and living conditions of the population, in particular to identify the most vulnerable populations to target.
Report to PMR through SITREPs: activities, data, problems met, strengths and constraints.
MSFCH Specific Contextual Accountabilities:
Awareness of patients and caretakers at triage and waiting areas about triage criteria (explain why a patient is seen before others) and general hygiene
Support security agent for crowd management : one carateker per patient in ER.
Guide or orientate patients and caretakers in emergency departement
Propose tools and ideas to improse awareness within the hospital
منظمة أطباء بلا حدود (MSF) هي منظمة دولية وإنسانية وغير حكومية تقدم المساعدة للأشخاص المحتاجين نتيجة لكوارث طبيعية وكوارث من صنع الإنسان ، بغض النظر عن العرق أو الدين أو الإيديولوجيا أو السياسة.
نسعى لتوظيف مرشح للوظيفة التالية:
معزز صحة
مكان العمل: مستشفى تلعفر العام
آخر موعد للتقديم: 07/10/2022
_______________________________________________________________________________________________
الغرض الرئيسي من الوظيفة:
تنفيذ أنشطة تعزيز الصحة / IEC (المعلومات والتعليم والتواصل) مع المرضى والسكان المحليين لزيادة معارفهم ومهاراتهم في الموضوعات الطبية ذات الصلة.
المسؤوليات:
إعلام المرضى والمجتمعات عن منظمة أطباء بلا حدود والخدمات التي تقدمها.
وفقا للأولويات الطبية ، تقديم المعلومات للمرضى والمجتمع حول مواضيع صحية محددة
تنفيذ أنشطة التثقيف والتوعية الصحية (دورات في المدارس والكنائس والمجتمع) بإرشاد وإشراف مشرف الصحة.
بتوجيه من مشرف التوعية الصحية ، قم بتقييم تأثير الأنشطة (مع الأسئلة والتحقق والملاحظات السلوكية) ، وقم بالإبلاغ عن المشكلات والنجاح والقيود له / لها.
جمع كل أنواع المعلومات المتعلقة بالصحة والظروف المعيشية المحددة للسكان ، ولا سيما لتحديد الفئات السكانية الأكثر ضعفاً لاستهدافها.
تقديم تقرير إلى المرجع الطبي للمشروع من خلال التقرير الشامل الشهري: الأنشطة والبيانات والمشكلات التي تمت مواجهتها ونقاط القوة والقيود.
المسؤوليات السياق المحددة ل MSFCH
توعية المرضى والقائمين على رعايتهم في مناطق الترياج والانتظار حول معايير الفرز (اشرح سبب رؤية المريض قبل الآخرين) والنظافة العامة
دعم وكيل الأمن لإدارة الحشود: مقدم رعاية واحد لكل مريض في غرفة الطوارئ.
ارشاد أو توجيه المرضى والقائمين على رعايتهم في قسم الطوارئ.
اقتراح أدوات وأفكار لبث الوعي داخل المستشفى
Qualifications & Preferred Skills
Specific requirements for the role:
Education:

-        Education level in social science, social communication or teaching

-        It is necessary a internal MSF training on health messages

Experience:

 

-        Preferable previous experience in teaching or social work, community mobilization.

Skills and Knowledge:

-        Computer literacy; Microsoft package: word, excel and power point

Languages:

-        Essential: Local languages (Arabic and Turkmen)

-        Desirable: English highly desirable

Competencies:

-        Results

-        Teamwork

-        Flexibility

-        Commitment

-        Service

-        Stress Management

-        Negotiation
What we offer:
Legal contract and pay in accordance with MSF Salary Grid (Level05).
The chance to gain professional development and to develop (career path, training, etc.) within the organisation.
The opportunity to contribute to our objective of saving lives, alleviating suffering and working with those most in need.
المتطلبات المحددة للدور:
التعليم:

-        المستوى التعليمي في العلوم الاجتماعية أو التواصل الاجتماعي أو التدريس

- من الضروري تدريب داخلي لمنظمة أطباء بلا حدود على الرسائل الصحية

 

الخبرة:

- يفضل  ان يملك خبرة سابقة في التدريس أو العمل الاجتماعي وتعبئة المجتمع.

المهارات والمعرفة:

-   معرفة استخدام الحاسوب حزمة المايكروسوفت: وورد ، إكسل وباور بوينت

اللغات:

-        أساسي: اللغات المحلية (العربية والتركمانية)

-        مرغوبة فيه :اللغة الإنجليزية

الكفاءات:

-        النتائج

-        العمل بروح الفريق الواحد

-        المرونة

-        التزام

-        خدمة

-        ادارة الاجهاد

-        تفاوض
ماذا نقدم:
العقد القانوني والدفع وفقًا لشبكة الرواتب لمنظمة أطباء بلا حدود (المستوى 05).
فرصة للحصول على التطوير المهني والتطوير (المسار الوظيفي ، التدريب ، إلخ) داخل المنظمة.
الفرصة للمساهمة في هدفنا المتمثل في إنقاذ الأرواح وتخفيف المعاناة والعمل مع من هم في أمس الحاجة إليها.
How To Apply
How to Apply:
Interested candidates are invited to submit their complete application file (CV + motivation letter + references + ID card), Only applications with complete documentation will be considered.
By email to: MSFCH-talafar-Recruitment@geneva.msf.org
Or in the CV box at the entrance of Talafar General Hospital
Please indicate "Health Promoter" in the e-mail title or on the envelope.
We recommend all applicants to write a cover letter containing an introduction of yourself, explaining why you are applying for the position, and explaining why you think you are suitable for the position.
In-complete applications will not be considered
Only PDF and Word Format Applications will be considered
English CVs only
Only shortlisted candidates will be contacted
Your application will not be returned to you at any stage of the recruitment process.
Candidates are encouraged to apply early, as applications may be screened prior to the vacancy deadline
The protection of your personal data is important to MSF. By submitting your application, you consent to MSF using your data only for the recruitment process to have all the information and documents necessary to proceed with the recruitment, validation of your application and selection of the most suitable candidate. Your data will be treated confidentially. Only people part of the recruitment process have access to your data. MSF does not sell your data under any circumstances. If you have any questions or requests, you can contact msfch-erbil-recruitment@geneva.msf.org
كيفية التقديم:
المرشحين المهتمين مدعوون لتقديم ملف الطلب الكامل (السيرة الذاتية + خطاب التحفيز + المراجع + بطاقة الهوية) ، سيتم النظر فقط في الطلبات التي تحتوي على وثائق كاملة.
عن طريق البريد الإلكتروني إلى MSFCH-talafar-Recruitment@geneva.msf.org
أو في صندوق السيرة الذاتية عند مدخل مستشفى تلعفر العام
يرجى الإشارة في عنوان البريد الإلكتروني أو على الظرف الى  "Health Promoter"
نوصي جميع المتقدمين بكتابة خطاب تغطية يحتوي على مقدمة عن نفسك ، وشرح سبب تقدمك للوظيفة ، وشرح سبب اعتقادك أنك مناسب للوظيفة.
لن يتم النظر في الطلبات الغير الكاملة
سيتم النظر فقط في السير الذاتية PDF و Word
على ان تكون السير الذاتية باللغة الإنجليزية فقط
سيتم الاتصال فقط قائمة المرشحين المختصرة
لن يتم إرجاع طلبك إليك في أي مرحلة من مراحل عملية التوظيف
يتم تشجيع المرشحين على التقديم مبكرًا ، حيث قد يتم فحص الطلبات قبل الموعد النهائي للوظيفة الشاغرة
حماية بياناتك الشخصية مهمة لأطباء بلا حدود. من خلال تقديم طلبك ، فإنك توافق على استخدام منظمة أطباء بلا حدود لبياناتك فقط من أجل عملية التوظيف للحصول على جميع المعلومات والوثائق اللازمة لمتابعة التوظيف والتحقق من صحة طلبك واختيار المرشح الأنسب. سيتم التعامل مع بياناتك بسرية تامة. فقط الأشخاص الذين يشكلون جزءًا من عملية التوظيف يمكنهم الوصول إلى بياناتك. لا تبيع منظمة أطباء بلا حدود بياناتك تحت أي ظرف من الظروف. إذا كان لديك أي أسئلة أو طلبات ، يمكنك التواصل مع msfch-erbil-recruitment@geneva.msf.org