Job Information
GBV Specialist
NGO Information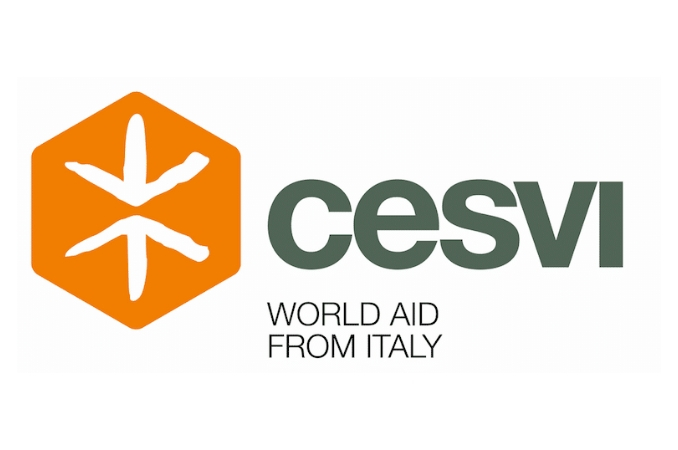 Contact Email
kurdistan@cesvioverseas.org
Job Information
Contract Duration
8 Months
Requirements
Minimum Education
Bachelor Degree
Degree Title
Sociology, Psychology, Law, etc.
Minimum Experience
3 Year
Job Status
Published Date
2022-09-20
Location
[Duhok,Sulaymaniyah,Erbil,Iraq ]
Description
Background
CESVI is an Italian NGO working for global solidarity. CESVI operates worldwide to support the most vulnerable populations in promoting human rights and achieving their ambitions, for sustainable development.
CESVI has been working in Iraq since 2018, focusing on the sectors of livelihoods, multi-purpose cash transfer, agriculture, and food security. More recently, CESVI has started a new program in the protection sector, in particular GBV.
The GBV Specialist is the main technical staff supporting CESVI Project Manager, WEO Program Director, and the mobile units' teams. Her main responsibility is to ensure that project activities are in line with national guidelines and standards on GBV. In coordination with the Project Manager, she carries out capacity-building sessions for the benefit of the project staff (both CESVI and WEO) in order to improve their knowledge and skills on topics related to GBV, jointly identified. Furthermore, s/he has the task of assessing and updating the gaps and needs of the target populations in terms of GBV, informing the project, and thus strengthening advocacy activities.
The GBV specialist carries out regular field monitoring visits and provides support tools to monitor the quality of project activities. She supports the Project Manager in developing complaints and feedback mechanisms for beneficiaries, making sure complaints are properly handled.
Brief project profile
The project Strengthening community response and protection services for survivors women and girls in Duhok and Halabja Governorates promotes access to quality integrated protection services, at the same time strengthening the community network of civil society organizations engaged in gender-based violence response, with the ultimate goal of strengthening the resilience of vulnerable women and girls.
The target area of the above-mentioned project is Duhok and Halabja Governorates, in the Kurdistan Region of Iraq.
With reference to the project activities, the GBV Specialist:
Supports the Project Manager in planning, supervising, and implementing the GBV component of protection activities;
In collaboration with the Project Manager, provide technical guidance and advice to the technical staff, ensuring that specific GBV components of the project are delivered according to line with international standards and principles;
Drafting internal guidelines related to the GBV sector.
MAIN TASKS AND RESPONSIBILITIES
OBJECTIVE 1: Ensures high-quality technical support, in compliance with national and international standards
S/He:
Contributes to the design of CESVI protection strategy in the Region, in line with the context;
Update CESVI MHPSS, GBV Case Management, and legal assessment tool.
Provides technical support and assistance to the implementation of the GBV project component;
Is the main responsible for delivering training (directly or indirectly) and workshops to protect staff and build their skills on GBV-related topics identified with them;
Provide regular monthly individual and group supervision to follow up with staff performance
Support the Project Manager to deliver training and workshops to non-protection staff to build their skills and knowledge of GBV-related principles and enable them to mainstream gender components in their specific sectors of expertise;
in coordination with the project manager, contributes to assessing GBV needs and gaps of target populations in the project locations and inform the ongoing and future program accordingly;
Provide evidence base analysis on the occasion of coordination round tables with relevant project stakeholders;
Ensures that sensitive protection data are gathered, stored, archived, processed, analyzed, and disseminated in an ethical way, in line with the internal Data Protection Assessment (DPA)
In coordination with the Project Manager, undertakes regular monitoring visits and develops tools to monitor the quality of activities implementation
Identifies opportunities for new GBV interventions and support in assessments and developments of new GBV-related project proposals
Supports the Project Manager in the development of complaints mechanisms for target communities, ensuring that complaints are properly addressed
OBJECTIVE 2: Representation and development of the Organization's presence in the Country, in line with relevant clusters recommendations
S/He:
Attends sectorial clusters ensuring alignment of the intervention with the national strategy in the protection and GBV sectors; shares periodical updates with the Project Manager and project staff on the occasion of the Project reviews meetings;
Supports the PM in ensuring coordination with relevant governmental stakeholders and main actors of the project;
Attends Donors' monitoring visits, and provide technical support on their occasion;
Provides inputs for new needs assessment;
Contribute to CESVI's strategy in the Country, in the field of Protection and GBV.
OBJECTIVE 3: Staff management (mobile unit staff)
S/He:
Coordinate the mobile unit staff assigning specific tasks and objectives to ensure the achievement of the expected result of the project;
Contributes to the selection and training schedule of the project staff;
Performs periodic staff evaluations.
OBJECTIVE 4: Implementation of Safeguarding policies –Adult at risk/Child Safeguarding/PSEA
S/He:
Ensures compliance with CESVI Safeguarding Policies and full implementation of safeguarding measures within his/her area of responsibility throughout the project's activities;
Ensures the development of the project's complaints and feedback mechanisms (PCFM) in accordance with Cesvi PCFM Guidelines;
Ensures the development of adequate tools for communicating with children/adults at risk and communities on safeguarding risks and safeguarding concerns reporting mechanisms.
Qualifications & Preferred Skills
Requirements:
BA in Social Science or related relevant fields (Psychology, Human Rights, Law);
Minimum of 3 years of relevant working experience in protection-related sectors with an INGO/NNGO;
Good technical knowledge of the GBV issue;
Past experience in developing and delivering training in GBV;
Good reporting skills;
Good communication skills;
Good time management skills;
Ability to manage a team and teamwork skills;
Capacity to work under stress and manage priorities;
Fluency in English, Kurdish, and Arabic
How To Apply
Applications must be sent by email to hr.cesvikurdistan@gmail.com, submitting an updated CV and motivational letter in English. CVs must be 3 pages maximum. 
The subject of the email must be: GBV_Specialist_Name_Surname
Closing date for applications: Tuesday, 04/10/2022
Note: Due to the urgency of this position, applications will be reviewed on a rolling basis.
For further information about CESVI, please consult our website https://www.cesvi.eu/
Following the first screening of CVs, eligible candidates will be contacted for an interview and a written test.