Job Information
GBV Coordinator
NGO Information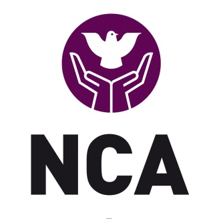 Job Information
Contract Duration
11 Months
Nationality
Not Applicable
Requirements
Minimum Education
Bachelor Degree
Minimum Experience
3 Year (as Per JD)
Job Status
Published Date
2022-01-06
Location
[Erbil,Duhok,Iraq ]
Description
GBV Coordinator - Norwegian Church Aid (Iraq)


Introduction to NCA:
Norwegian Church Aid is one of the largest aid organizations in the Nordic region. We are there in disasters and emergencies to provide water and critical assistance to those affected. Together with our international network and partner organizations in the ACT Alliance we can reach millions of people each year and help make a positive difference around the world. We are determined to work towards eradicating injustice, and we, therefore, work passionately with advocacy, long-term development in local communities, and providing emergency assistance. As we see more and more people impacted by disasters, we now have an even stronger focus on providing more people with emergency relief and access to clean water. We believe that people in need must be helped, and we will not stop fighting for a just world.
Introduction to the country office:
NCA has had a presence in Iraq intermittently since 2003.  Most recently, NCA re-opened its country office in northern Iraq in 2014 in response to the crisis resulting from the invasion by the IS.
NCA Iraq is implementing a Peacebuilding and gender-based violence (GBV) program designed to facilitate the recovery and reintegration of survivors into their communities and challenge the cultural norms that perpetuate GBV. NCA also works in peacebuilding.
NCA implements its GBV programs in (Alqoush, Bashiqa, Sinjar Town, Sinjar Mountain, Sinune, Tel Kaif/Mosul, Baaj, and Al-Hatra)
Information about the position: NCA is seeking to hire GBV Coordinator in Duhok with frequent travels to Ninawa/and Erbil (if needed)
Information about the contract: This is a full-time 11 monthly contract with the possibility of extension.
Qualifications & Preferred Skills
AREAS OF RESPONSIBILITY
Project management.
Overall responsible for the planning, implementation, and follow up of the NCA established women safe spaces in NCA GBV operational areas including (Sinune, Sinjar M, Sinjar M, Mosul, Hamdanya, Baa'j, Hatra, Alqush, Qayarrah, and/include consortium partners)
Provide oversight and monitoring of all GBV activities in mentioned area.
Lead the development, implementation and monitoring of monthly and weekly activity plans for the women safe spaces to achieve expected results. This includes planning of activities, budgets, and procurement.
Gender Based Violence Information Management System (GBVIMS) and Data protection responsible in NCA Iraq GBV Programme.
Provide direct supervision and guidelines to frontline workers in weekly bases.
Liaise with local authorities and relevant stakeholders, participate in coordination meetings, within the field of GBV and CP in Duhok and Nineveh
Build strong coordination with local authorities include MOH, ensure all support letter for GBV activity is well guaranteed
Focal point for NCA service advisory platform, and data capturing system
Support women and girls safe spaces.
With a focus on North Iraq- Nineveh area, including (Sinune, Sinjar M, Sinjar M, Mosul, Hamdanya, Baa'j, Hatra, Alqush, Qayarrah, and/include consortium partners)
Provide leadership to the women safe spaces at mentioned locations:

Budget responsible for women safe spaces – monthly budget forecast submissions to GBV Manager;
Development of monthly and weekly work plans for the staff, including monitoring of progress against log frame and project documents;
Ensure that all planned activities such as psychosocial, community outreach, including reintegration of survivor and community (women, men and volunteers) committees, case management and mental health services are implemented on time, to quality measures and within budget as per the monthly plan; and
Submit timely GBV projects monthly narrative/ indicator reports as per log frame to GBV Manager

Digitalization and data recording

Prepare monthly GBVIMS reports and submit to GBVIMS Task Force.
Consolidate GBVIMS reports from all NCA locations.
Represent NCA in Monthly/ quarterly and annual GBVIMS coordination meetings.
Ensure all data is captured and uploaded to the system, including data trucking sheet, activity info, etc.
Ensure all project-related files are uploaded to SharePoint and are accessible.
Support staff to use NCA tools, including Auditor, PIMS, and SharePoint.

Where challenges/ issues arise (staffing/ work/ workplace), ensure that these are flagged early, communicated to the GBV Manager, and addressed in an appropriate way;
Ensure that GBV program interventions meet with cultural sensitivity and respect the dignity of vulnerable women, children and families, and members of the host communities at all times;
Backstop GBV Manager and act on her behalf as and when needed.
Qualifications
University degree in Social Science, Psychology and/or at least 5 years relevant experience and at least 2 years of relevant management experience (partner, donor, gov. relationships)
Experience working with GBV Survivors
Experience working with Internally Displaced Persons (IDPs) and/or refugees.
Working knowledge of CRSV and GBV survivors of conflicts, knowledge of reporting to GBVIMS IR, and case management.
Previous experience in providing direct Case management and MHPSS support to GBV staff
Be highly sensitive to local cultural and religious dynamics.
Proficiency in English, Arabic, and Kurdish.
Personal qualities
Excellent organizational and time management skills
Outstanding communication, interpersonal, and leadership skills
Critical thinker, problem solver, flexibility, and creativity in planning.
Excellent one to one and group communication /information presentation skills
Ability to manage conflicting priorities
Experience working with statistical computer software packages
Goal-oriented with the ability to work under pressure, independently, and with limited supervision.
We offer
Monthly salary
Health Insurance
Mobile and Internet credit
Office needs
Self-care
How To Apply
Closing Date: 20-01-2022
Applicants may submit their CVs to nca-nikr-office@nca.no


Notes:
1 - please mention the vacancy title: GBV Coordinator 
2- Email without vacancy title will not be considered.
3- email after the closing date will not be considered
4- females are more encouraged to apply