Job Information
Finance Officer
NGO Information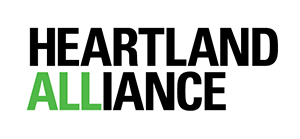 Job Information
Nationality
Not Applicable
Requirements
Minimum Education
Bachelor Degree
Minimum Experience
3 Year
Job Status
Published Date
2022-06-29
Location
[Erbil,Iraq ]
Description
 Job Title: Finance Officer.                                                            
 Job Location: Erbil (Iraq) with frequent travel to Mosul and occasional travel to Baghdad.
Report to: Deputy / Finance Director                                                                                  .
Position Type: Full time
Purpose: To contribute effective and efficient financial and accounting practices of the project supported by a donor. The applicant will be responsible for maintaining accurate records of the project by supporting to the project direct implementation' team and assist the finance director and deputy finance director to maintain proper & timely financial reporting and in donor's review and audit. He/she will also support the Senior Finance Officer in effective management of the project finance & data entries. This position also requires field visits to check, improve and support desired finance management overall.
Essential Duties & Responsibilities;
Accounting and Program Finance
Prepare cash advances, its reconciliation or reimbursement for approved bills/invoices as allowable costs in the project by keeping respective budget lines' allocations and utilization.
Ensure all financial transactions are properly supported with relevant evidence and comply with the HAI financial rules, procedure and policies.
Ensure proper process documentation of all financial transactions in compliance with HR, Procurement & Administration rules.
Ensure compliance with the organizational policy in regards advances for project related travel policy.
Ensure all supporting documentation are available with transaction before payment as per donor & organizational
Arrange timely fund disbursement to the program teams.
Undertake other general finance duties as required to facilitate the smooth running of accounting and project finance activities.
Record the financial transactions into the accounting system (QuickBooks) in a timely manner.
Review monthly BVA and check for errors then report the supervisor and project ream accordingly.
Provide financial orientation for the new joiners during onboarding process.
Budget Management & Cost control
Responsible for operational management of project funds e.g. budgeting/forecasting, documentation and spending as per the
Provide information to program team in relation to budget and expenditure
Support in preparing monthly and quarterly financial
Prepare monthly budget variance report and share Director of Finance.
Competencies:
Good experience and knowledge of accounting data processing and report
Knowledge about country Tax laws.
Knowledge on donor rules and regulation especially UN organizations Partners' Partnership agreements.
Data analysis skills and up-to-date knowledge/understanding of not profit organizational procedures and
Up-to-date knowledge and understanding about organisational strategic direction and financial framework.
Good knowledge on donor compliance and reporting deadlines.
Experience and knowledge on projects' financial monitoring
Communication and report writing skill
Demonstrate pro-activeness and responsiveness
Ability to work as a team player and contribute to improve team
Qualifications & Preferred Skills
A university degree in a finance & Business Administration.
Criteria for Applying:
Must has significant 4 years working experience at in a humanitarian development-oriented programs.
Must has knowledge of the donor reporting requirements, such as UN agencies/USAID.
Must be Fluent in spoken & written English with ability to communicate in local languages (Kurdish and Arabic)
Must has knowledge of MS-Office application (Excel & QB-Accounting Software)
How To Apply