Job Information
Field Assistant
NGO Information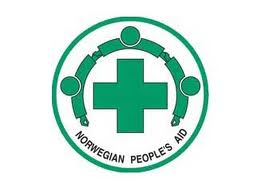 Job Information
Requirements
Minimum Education
High School
Minimum Experience
2 Year
Job Status
Published Date
2021-03-23
Location
[Ramadi,Iraq ]
Description
Responsibilities:
To provide clear and accurate spoken interpretations between NPA TFMs and non-English speaking persons to include NPA national staff, local authorities, informants, security forces, and others

 To operate in field environments facilitating the survey and clearance as a focal point for communication

On occasion, provide short written translations from English to Arabic, Arabic to English, of technical NPA documents, Government letters/documents or general administrative matters as tasked by NPA's Programme Manager

Work in the field with the teams as a translator.

To assist team leaders/SS in filling (translation) the daily/monthly/completion reports.

To assist field teams in raising store requests, loss & damage reports, leave/travel requests, personal statements, and PR when tasked by TFM.

Translation of task implementation plan, IMSMA completion, IMSMA Technical Survey, and other reports as required and tasked by TFM.

 To keep an accurate record of all translation tasks, their status/delivery, and the assignee.

To be flexible and prioritize tasks according to their importance.

Drives the vehicle for transport of authorized personnel and delivery and collection of equipment, stores, documents, and any other items as required;

Responsible for looking after the allocated duty vehicle including all daily maintenance checks, mileage, and fuel usage records and ensuring regular and timely services are conducted.

Ensure vehicles are prepared daily for deployment including the necessary tool kits, communication, and satellite tracking checks.

Maintains daily vehicle logs, provides inputs to preparation of the vehicle maintenance plans and reports;

Ensure that the driving rules of the Government of Iraq are adhered to.

Meet all NPA's requirements as outlined in the vehicle policy

Any other duties as tasked by their management/superiors.
Qualifications & Preferred Skills
Required Qualifications:
Education:
Must have:
Diploma and/or High school as a minimum.
Desirable:
Defensive driving course
Formal Interpreter education
Medic training
Demining/BAC course
Experience:
Must have:
Valid Driving Licence (authorized for both manual and automatic transmission)
Very good knowledge of the area of operation.
Verbal proficiency in Arabic and English.
Proficient in Arabic and English writing
In-depth knowledge of core MS Office programmes
Desirable:
Experience in working with NGOs.
Former interpreting experience
How To Apply
Interested candidates are invited to submit their C. Vs via hdniq49@npaid.org

The subject of the email should be EHR-21-015

Please make sure to follow the subject so that your CV will be reviewed.

CVs must be in the English Language.

Links to C. Vs will not be considered.

NPA is an equal opportunity employer and Qualified female candidates are strongly encouraged to apply.

Only shortlisted candidates will be contacted by email and/or phone calls.

Unsuccessful candidates will not get a reply.

The closing date: 10th April 2021.