Job Information
Enumerators- Ahlan Simsim - Mosul
NGO Information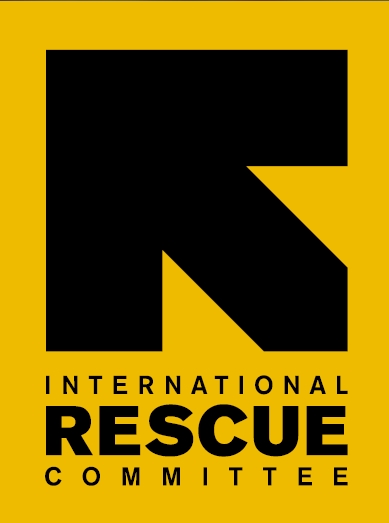 Job Information
Requirements
Minimum Education
Bachelor Degree
Job Status
Published Date
2021-09-14
Location
[Mosul,Iraq ]
Description
BACKGROUND: Founded in 1933, the International Rescue Committee (www.rescue.org) is a world leader in relief, rehabilitation, protection, post-conflict development, resettlement services and advocacy for those uprooted or affected by violent conflict and oppression. The IRC has long-term programs based in Baghdad and Erbil, as well as emergency response programs supporting Syrian refugees and internally displaced people (IDPs), returnees and Host communities.
Working in coordination with the humanitarian community, IRC currently addresses the needs of war-affected Iraqi IDPs from several operational bases in the region. Our activities in the region focus primarily on the provision of non-food items, unconditional cash grants, health, early recovery, community protection and child protection and form part of an overarching humanitarian response in Iraq, Jordan, Lebanon, and Turkey and the region that seeks to assist IDPs and refugees survive conflict and displacement.
Background of the project 
The IRC ECD Iraq early childhood development program under the project of Ahlan Simsim is conducting a school readiness pilot project targeting children 6000 entering the first grade across 100 schools in Ninawa. The school readiness program consists of several activities supporting children's socio emotional and cognitive abilities during the early years. The aim is to measure children's early learning and development enrolled to the program and provide clear evidence on the status of children aged 5-7 years old. The assessment will be conducted during November or start of the 2022 academic year of 2021.
The ECD program is hiring several enumerators to be trained on the project tool and to collect data's while the project is in the implementation phase, as well as monitor activities and conduct classroom observations and caregiver surveys.   
Deliverables:
Attend a 2–4-day training that covers the objectives of the pilot program, the instruments, and the data collection procedures, as well as research ethics compliance.
Carry out data collection, which will consist of taking consent, visit schools and for data collection, and implementing the tool in an accurate manner.
Provide daily field reports to supervisors during data collection.
Ensure high quality data collection for research purposes.
Follow ethical and informed consent procedures required for this study, including those for respondent privacy, data security and child safeguarding.
Payment Rate and Schedule:
Enumerators will be paid 25,000 IQD per day of work.
Qualifications & Preferred Skills
Requirements:
Education: Bachelor degree in the social sciences, psychology, education, or related field.
Work Experience: Experience conducting field research is a must (ideally in a humanitarian setting). Working with schools and children is also prefered. Experience with parents/caregivers is strongly preferred.
Demonstrated Skills and Competencies:
Excellent interaction skills with children.
Excellent interpersonal and communication skills.
Experience with survey data collection and/or observational measure administration [e.g. observations of classrooms or interactions] preferred but not necessary.
Experience with digital data collection.
Strong attention to detail.
Strong self-initiative, ability to stay flexible under pressure.
Ability to work collaboratively as part of a diverse team from different professional and cultural backgrounds.
Previous experience working with refugees, families, young children preferred.
How To Apply
Qualified Candidates should submit their CV electronically to iraq.hr@rescue.org with indicating the title Enumerators- Ahlan Simsim - Mosul in the subject of the email.
The closing date: 26- Sep- 2021

Notice to all Job Seekers

IRC implements an equal employment opportunity policy
and our recruitment process is based on merit.

Applicants and/or successful interview
candidates (both internal and external) are not required to pay any fees at any
stage of the recruitment process.

If anyone asks you for any financial or
non-financial favors to help you secure a job at IRC, kindly report to Iraqhr@rescue.org  

 

ملاحظة لكل الباحثين عن وظيفة

تعتمد لجنة الانقاذ الدولية سياسة فرص عمل
متساوية و ان عملية التوظيف لدينا تعتمد على الجدارة.

لايتوجب على المتقدمين لاي وظيفة او المؤهلين للمقابلات
(سواء كانوا موظفيين حالين او متقدمين من خارج المنظمة) دفع اي مبلغ مالي خلال اي
مرحلة من مراحل التوظيف.

اذا قام اي شخص بطلب اي خدمة مالية او غير مالية لقاء
مساعدتكم في تأمين فرصة عمل داخل المنظمة ،يرجى الابلاغ عن ذلك الى Iraqhr@rescue.org
IRC is an Equal Opportunity Employer IRC considers all applicants on the basis of merit without regard to race, sex, color, national origin, religion, sexual orientation, age, marital status, veteran status or disability