Job Information
Education Project Officer
NGO Information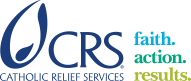 Job Information
Contract Duration
10 months
Requirements
Minimum Education
Bachelor Degree
Minimum Experience
3 Year
Job Status
Published Date
2022-01-03
Location
[Duhok,Iraq ]
Description
| | |
| --- | --- |
| Job Title: Project Officer, Education, Duhok | Reports to: Senior Project Officer |
| Department: Education | Salary Grade: 7 |
About CRS
Catholic Relief Services is the official international humanitarian agency of the Catholic community in the United States. CRS works to save, protect, and transform lives in need in more than 100 countries, without regard to race, religion or nationality. CRS' relief and development work is accomplished through programs of emergency response, HIV, health, agriculture, education, microfinance and peacebuilding.
Job Summary:
As a member of the Education project team, you will assist project implementation by working directly with school staff and community members, coordinating education project activities in support of Catholic Relief Services' (CRS) work to serve conflict-affected Iraqis. As a Project Officer, you will participate in project assessments, lead on data collection, and work directly in schools, supporting them with remedial classes, teacher trainings, monthly peer learning circles, and school stakeholder engagement, among other activities. You will support the transition and implementation of any of these activities to a virtual format as needed during the COVID-19 pandemic. Your thorough and service-oriented approach will ensure that the project consistently applies best practices and constantly works towards improving the impact of its benefits to those we serve.
Roles and Key Responsibilities:
Support the coordination and implementation of all assigned project activities as outlined in the detailed implementation plan in line with CRS program quality principles and standards, donor requirements, and good practices.
Coordinate communication and facilitate information sharing among the project team, community stakeholders, and project beneficiaries; maintain strong working relationships with all CRS education team members and external education stakeholders.
Liaise with various community stakeholders and mobilize them to ensure full involvement of school administration, teachers, and other relevant stakeholders in the overall implementation and improvement of project activities.
Plan for and implement remedial classes in project schools
Help plan for and implement in-person or virtual trainings as needed; trainings may include Child Protection; Social Emotional Learning (SEL), and Psycho-Social Support Mainstreaming in the Classroom
Monitor and report any challenges and/or gaps identified to inform adjustments to plans and implementation schedules
Complete project documentation for assigned activities. Assist with identifying information for success stories.
Support logistical and administrative implementation of education project activities when needed, including preparing purchasing and payment documents.
Qualifications & Preferred Skills
Basic Qualifications
Bachelor's degree in education, child development, child protection, or a related field
Minimum of 3 years of work experience in Education project support
Additional experience may substitute for some education.
Computer skills required, including experience using MS Windows and MS Office packages (Excel, Word, PowerPoint)
Required Languages – Written and spoken proficiency in English, Arabic, and Kurdish required. Proficiency in any other language spoken in Iraq is a plus.
Travel – Must be willing and able to travel within Duhok governorate (day trips), including to schools in IDP camps, up to 75%. Occasional travel to Ninewa or Erbil if needed.
Knowledge, Skills and Abilities
Observation, active listening, and analysis skills with ability to make sound judgment
Good relationship management skills and the ability to work closely with local partners and community members
Attention to details, accuracy and timeliness in executing assigned responsibilities
Proactive, results-oriented and service-oriented
Preferred Qualifications
Work experience in the field of Education for an NGO is a plus, with work experience in Duhok strongly preferred
Prior teaching experience
Familiarity with child safeguarding approaches
Experience using virtual platforms such as MS Teams or Zoom for workshops and trainings
Experience monitoring projects and collecting relevant data
Agency-wide Competencies (for all CRS Staff)
These are rooted in the mission, values, and guiding principles of CRS and used by each staff member to fulfill his or her responsibilities and achieve the desired results.
Integrity
Continuous Improvement & Innovation
Builds Relationships
Develops Talent
Strategic Mindset
Accountability & Stewardship
Supervisory Responsibilities: Potential oversight of Community Mobilizers
Key Working Relationships:
Internal: Education Program Manager, Education Senior Project Officer, MEAL Senior Project Officer, Engineer Project Officer, field staff from the Ninewa team, Head of Office, finance and admin staff, Deputy Head of Programs, Head of Programs
External: MOE Representation in Duhok, DOEs, local government officials, community leaders, Head Teachers and Teachers, other NGO and UN actors implementing education programs, Education Sub-National Cluster Coordinator
***Our Catholic identity is at the heart of our mission and operations. Catholic Relief Services carries out the commitment of the Bishops of the United States to assist the poor and vulnerable overseas. We welcome as a part of our staff people of all faiths and secular traditions who share our values and our commitment to serving those in need. CRS' processes and policies reflect our commitment to protecting children and vulnerable adults from abuse and exploitation.
Disclaimer:  This job description is not an exhaustive list of the skill, effort, duties, and responsibilities associated with the position.
CRS' talent acquisition procedures reflect our commitment to protecting children and vulnerable adults from abuse and exploitation.
CRS is an Equal Opportunity Employer
How To Apply