Job Information
Community Liaison Officer
NGO Information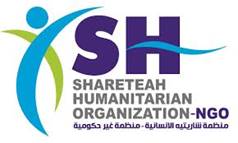 Job Information
Requirements
Minimum Education
Bachelor Degree
Minimum Experience
Less then 1 Year
Required Travel
Not Required
Job Status
Published Date
2021-06-08
Location
[Baa'j,Iraq ]
Description
Objectives
The Community Liaison Officer will be responsible for every day, to facilitate the training and education and awareness of landmines Explosive Remnants of War (ERW) and Improvised Explosive Device (IED) resulting in reduced risk behavior within mine and ERW affected communities.
 Tasks
In accordance with the RE Standard Operating Procedures, national guidelines for RE and the RE activity plan the CLO will provide RE in designated communities performing the following tasks:
Conduct RE in targeted communities following the operational plan as prepared by the CL Team Leader;
Train key people in the communities to become RE trainers;
Function as an interviewer during assessments of targeted communities;
Function as a data collector in targeted communities;
Function as a community liaison between stakeholders/actors;
Maintain good communication with partner organizations;
Maintain good relationships with other mine action interventions in the area including those involved in the survey, marking and clearance to ensure good coordination and shared knowledge;

Any other business as required by SHO.
The CLO shall be prepared to participate in ongoing training before and during the operational phase:
Basic MRE course;
Course on specific Methodologies and tools;
Any other relevant training as planned by the SHO.
Qualifications & Preferred Skills
Requirements
A university degree preferably in sociology/social sciences/teaching
Experience from working with teaching/education/social work
Fluency in Kurdish and Arabic.
Prior experience from working with an NGO is an asset.
How To Apply
Requirements for application:
Please send your CVs/ to hr@shareteah.org
The reference number and position must be mentioned in the subject line of the email, Ref: (CLO).
Only shortlisted candidates will be contacted.
Applications passed the expiration date of the advertisement will not be considered.