Job Information
Finance Manager
NGO Information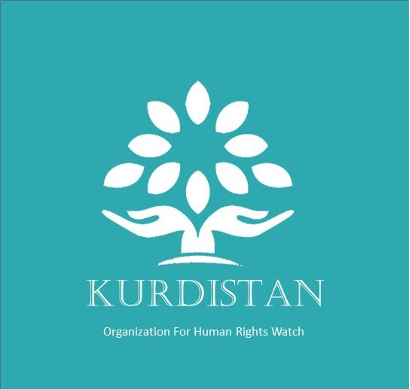 Contact Email
hr@kohrw.org
Job Information
Nationality
Not Applicable
Requirements
Minimum Education
Bachelor Degree
Minimum Experience
5 Year
Job Status
Published Date
2023-01-24
Location
[Erbil,Iraq ]
Description
Job Description
Preparation of Financial reports for different donors, and prepare bank reconciliations for each project.
Provide a comprehensive support for the Admin and Procurement of KOHRW, being responsible for supplier management and procurement, as a part of admin officer duties.
Supporting the program team with financial monitoring and Partner & donors audit and follow-up.
Provide comprehensive office financial support, i.e., bookkeeping, salary payments, and annual office audit.
Managing records and receipts.
Developing and implementing accounting policies.
Being a key point of contact for other departments on financial and accounting matters.
Supporting the Finance team and the Program team with projects and tasks when required. I.e., budgeting.
Comparing and preparing budgets/ expenditures.
Any other extra task required by the Executive Director.
Logistics & Procurement Support:
Communication with relevant departments on procurement status on daily and weekly bases.
Responsible for the equipment's and ensure the procedures and follow the policy.
Follow up with suppliers and contractors to ensure timely and effective supply and delivery of goods, services and works.
Asset management, including control of asset requisition, movement, and upkeep of an assets list etc.
Prepare monthly/quarterly reports by: updating inventory lists, stock report, and procurement tracking sheet and update the project on procurement status report.
Ensure all logistical office needs are covered
Participate in following market prices, updating suppliers and price list
Participate in assessing new supplier, negotiate price, delivery time and other terms when needed
Create purchase file, proceed to quotations and purchases under the supervision of Log Coordinator
Register Purchase Service Request, sort and group them
Collect quotations and ensure all the requested information are identified on the quotations
Prepare Purchase documents
Compile purchase files with all necessary documents
Any other duties assigned by the Line Manager
Qualifications & Preferred Skills
Maters or Bachelor's degree in accounting, or Finance is preferable.
Minimum of 5 years Finance and Budgeting experience from which minimum 2 year in a managerial level.
Experience with an International NGO.
Proficient in Microsoft (MS) suite applications; experience in using advanced MS Excel is essential, knowledge of an accounting package
English, Kurdish and Arabic language skills required.
Solid written and verbal skills in the English language are required.
Ability to carry out responsibilities independently with minimal technical support, make decisions and exhibit flexibility.
The candidate should be mature and comfortable in a multi-cultural work environment, work well in and promote teamwork and be able to handle pressure with professional grace.
Strong management skills are necessary; ability to instruct, train and provide feedback to finance staff and partners.
Be receptive to training opportunities in order to further develop technical and professional competence.
Good communication skills that function across a diversity of cultures.
Excellent facilitator and team player in solving problems.
How To Apply
Qualified Candidates should submit their CVs in PDF electronically to hr@kohrw.org with indicating the title (Finance Manager) in the subject of the email.
All Applications/ Cvs should be received by 31 Jan 2023
Only short-listed candidates will be contacted
Notes:
Email Without vacancy title will not be considered.
Email after the closing date will not be considered.
This position is conditional on the donor's consent.