Job Information
EORE Team Leader
NGO Information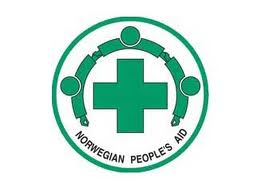 Job Information
Requirements
Minimum Education
Bachelor Degree
Minimum Experience
3 Year
Job Status
Published Date
2021-02-01
Location
[Ramadi,Iraq ]
Description
Function Prerequisite:
The EORE (Explosive Ordnance Risk Education)Team Leader will be responsible for everyday communication between the EORE Coordinator and the EORE Team and in addition facilitate the training and education and awareness of landmines, Explosive Remnants of War (ERW) and Improvised Explosive Devices (IEDs) resulting in reduced risk behavior within affected communities
Responsibilities:
In accordance with the EORE Standard Operating Procedures, National Mine Action Standards for EORE and the EORE activity plan the EORE Team Leader will lead the provision of EORE in designated communities performing the following tasks:
 Ensure the necessary tasks of the EORE team are carried out in the field.
Complete daily, weekly and monthly reports and submit them to the EORE line Manager as required.
Liaise with the NPA EORE line Manager on personnel matters for his/her team, e.g. sick leave, holiday, etc.
Undertake necessary preparations for EORE sessions incl. liaising with community leaders, authorities etc.
Ensure that the team has the necessary materials and other equipment to carry out the designated activities;
Conduct EORE in targeted communities following the operational plan.
Travel to other bases, to implement safety message and leading team, if required
Function as an interviewer during assessments in targeted communities.·       
Function as data collector in targeted communities.
Function as a community liaison between stakeholders/actors.
Maintain good communication with partner organizations.
Maintain good relationships with other mine action actors in the area including those involved in the survey, marking, and clearance to ensure good coordination and shared knowledge.
Any other business as required by NPA
Other Duties:
 The EORE Team Leader shall be prepared to participate in on-going training before and during the operational phase:
 Basic EORE course.
 Course on specific methodologies and tools;
Any other relevant training as planned by the NPA
Qualifications & Preferred Skills
Required Qualifications:
Education:
Must have:
Bachelor's degree in sociology/social sciences/teaching or any equivalent experience.
Experience from working with teaching/education/social work
Fluency in Arabic and  good in  English
Desirable:
Fluency in and knowledge of local dialects and cultural contexts is an advantage
Experience:
Must have:
3 years' experience in this field.
Desirable:
Experience in working with International NGO`s
Prior experience from working in Mine Action an advantage.
Prior management experience.
Other qualifications:
Familiarity with commonly used computerized software
Good communication and understanding skills
Able to work effectively under stressful situations and adapt to difficult conditions
Personal Competencies:
Leadership
Teamwork spirit
Engaging, compelling, convincing, trustworthy, emphatic and reliable
Ability to work independently for extended periods of time with limited supervision
Analytical skills
Duty Station:
Ramadi (with the possibility of travel to other project locations)
How To Apply
Interested candidates are invited to submit their applications via hdniq49@npaid.org

The subject of the email should be EHR-21-007

Please make sure to follow the subject so that your CV will be reviewed.

CVs must be in the English Language.

NPA is an equal opportunity employer and Qualified female candidates are strongly encouraged to apply.

Only shortlisted candidates will be contacted by email and/or phone calls.

Unsuccessful candidates will not get a reply.

Links to C.Vs will not be considered.

The closing date will be 11 February 2021.